Posted on: April 22, 2022
Traveling can mean different things to different people, but one thing remains the same – Everyone expects a level of luxury and comfort with their stay. When you decide to book your Hawaiian vacation, how will you know which accommodations are best? Your friends at the Pauli Family Condos at Wailea are here to help you decide whether a condo is right for you. Check out these pros and cons of renting a condo: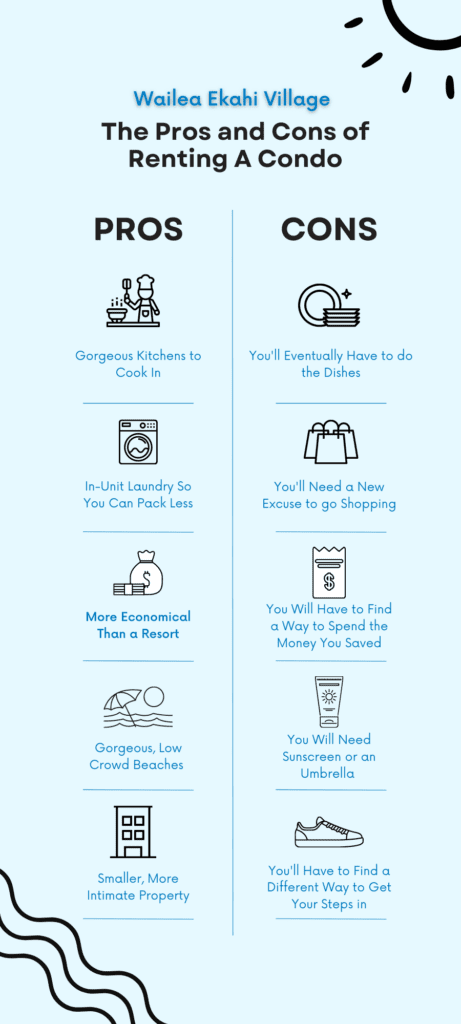 If you've weighed the pros and cons and decided that a condo on Maui is the perfect fit for your next vacation, come check us out! We have a variety of units to choose from that will allow you to relax, unwind and soak in the sights of Maui. Our property calendar outlines each of our beautiful units, their availability and their prices. With various amenities, proximity to the beach and gorgeous pools to wade in, the only thing missing is you!
No matter which one of our beautiful accommodations you decide to stay in, the Pauli Family condos at Wailea will be here to help assist you along the way. Come see why our resort is different and how your next stay on Maui can be more than you ever imagined! Book your stay today. A hui hou – Until we meet again!