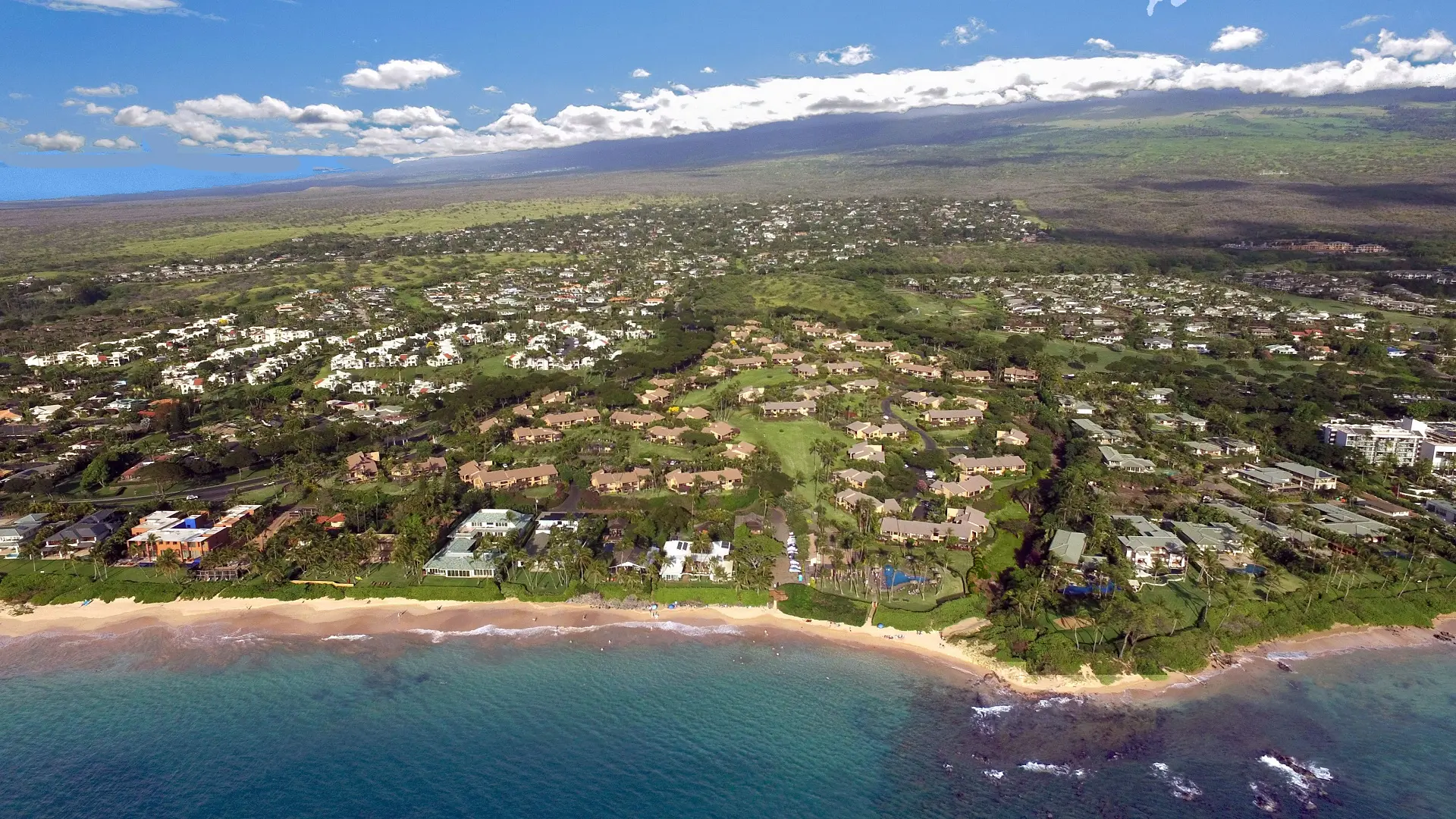 Maui & Wailea Village Maps
Maps of Maui & Wailea Village
Ekahi Village, located at 3300 Wailea Alanui Dr, Wailea, HI 96753, is oceanfront on Keawakapu Beach in sunny South Maui. It is bound by Okolani Drive on the north and Wailea Alanui on the east. The low point of the grounds is at the oceanfront pool with a gradual uphill walk to Wailea Alanui Drive at the top of the property. There are four swimming pools located throughout the property, so no matter where you stay, you are only a 1-2 minute level walk to one of the pools. The first map shows you a bird's-eye view of the property, while the second map provides detailed building and unit locations.
Our Convenient Location
It will take you less time to get to the beach from any condo at Ekahi—only 1 to 5 minutes—than from most rooms at the Wailea Fairmont, Grand Wailea, Kea Lani, Andaz and Marriott hotels that line the beaches south of Ekahi. To help you navigate your way, here is a map and driving directions to Ekahi Village.
Oceanfront Pool Access
Views are great from most condos, but some in the Lower Village also offer a level or near-level walk to Ekahi's spectacular oceanfront pool. For some people, a short level walk is a necessity, so here are the condos best suited to people who prefer an easy walk:
Condos in Lower Village with a Level Walk:
Buildings 5,6,7,8,9,10,18,19,20,21,22
Condos in Lower Village with a Slight Uphill Walk:
Buildings 2,4,11,12,13,23,28,29,30,31,32,
Community BBQ Grill Locations
Due to fire code regulations, all private grills at Ekahi had to be removed. Ekahi now has 8 community grill locations around the property. Check out the latest map to see where these are all located.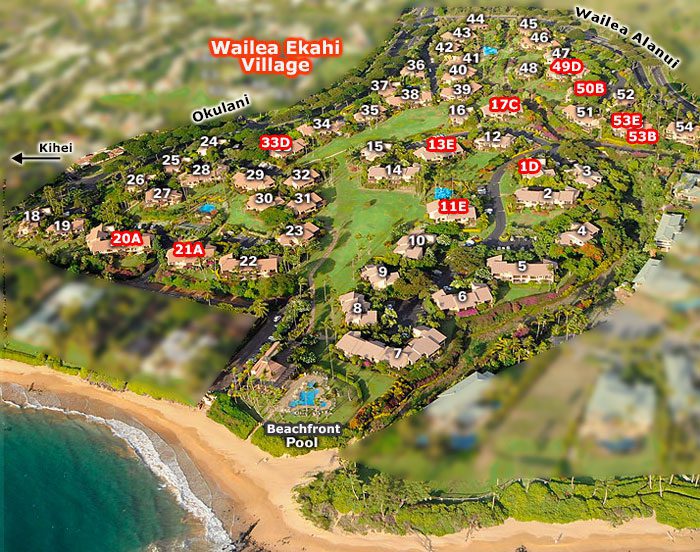 Village Maps
Pauli Family Condos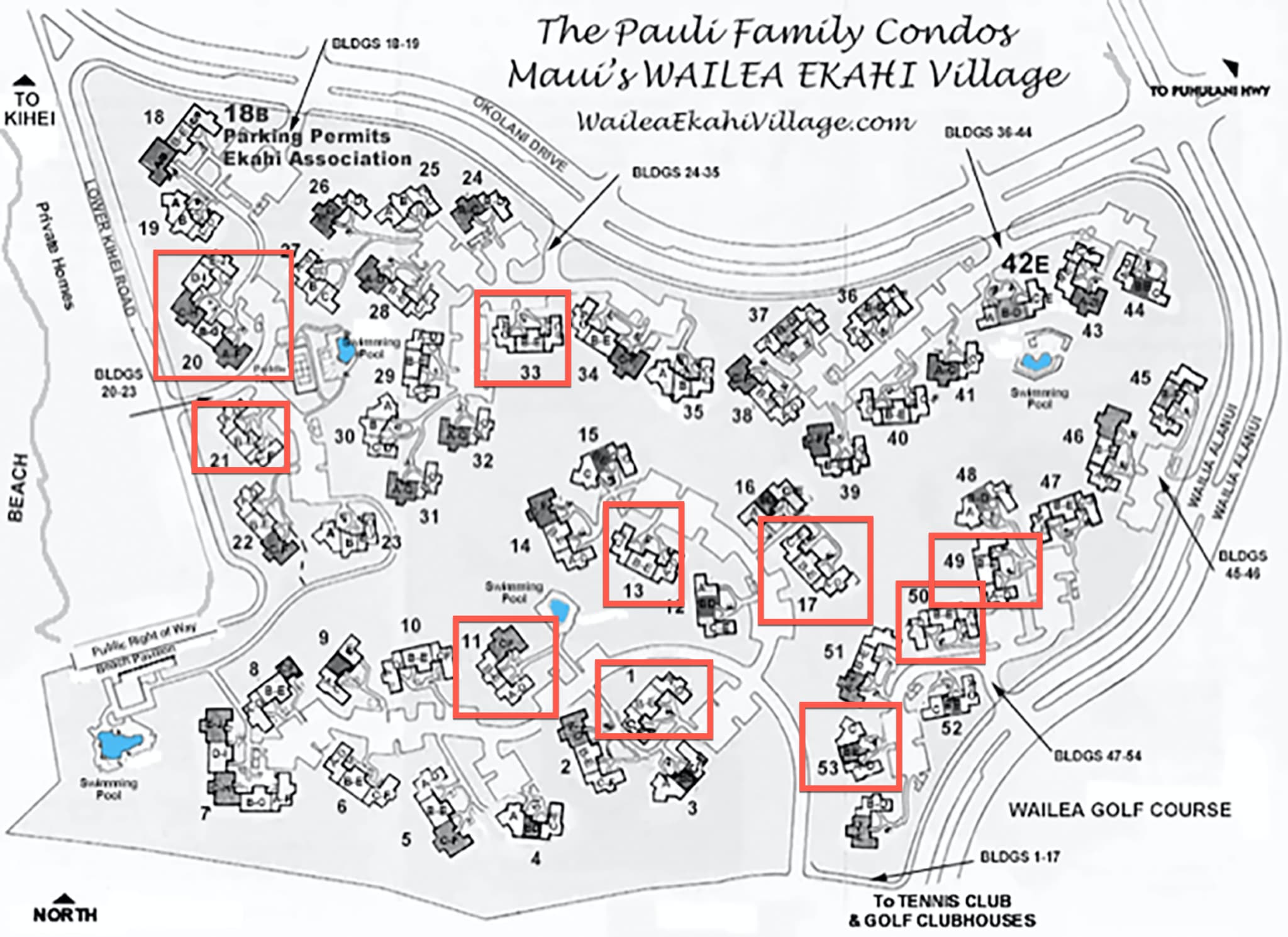 Island of Maui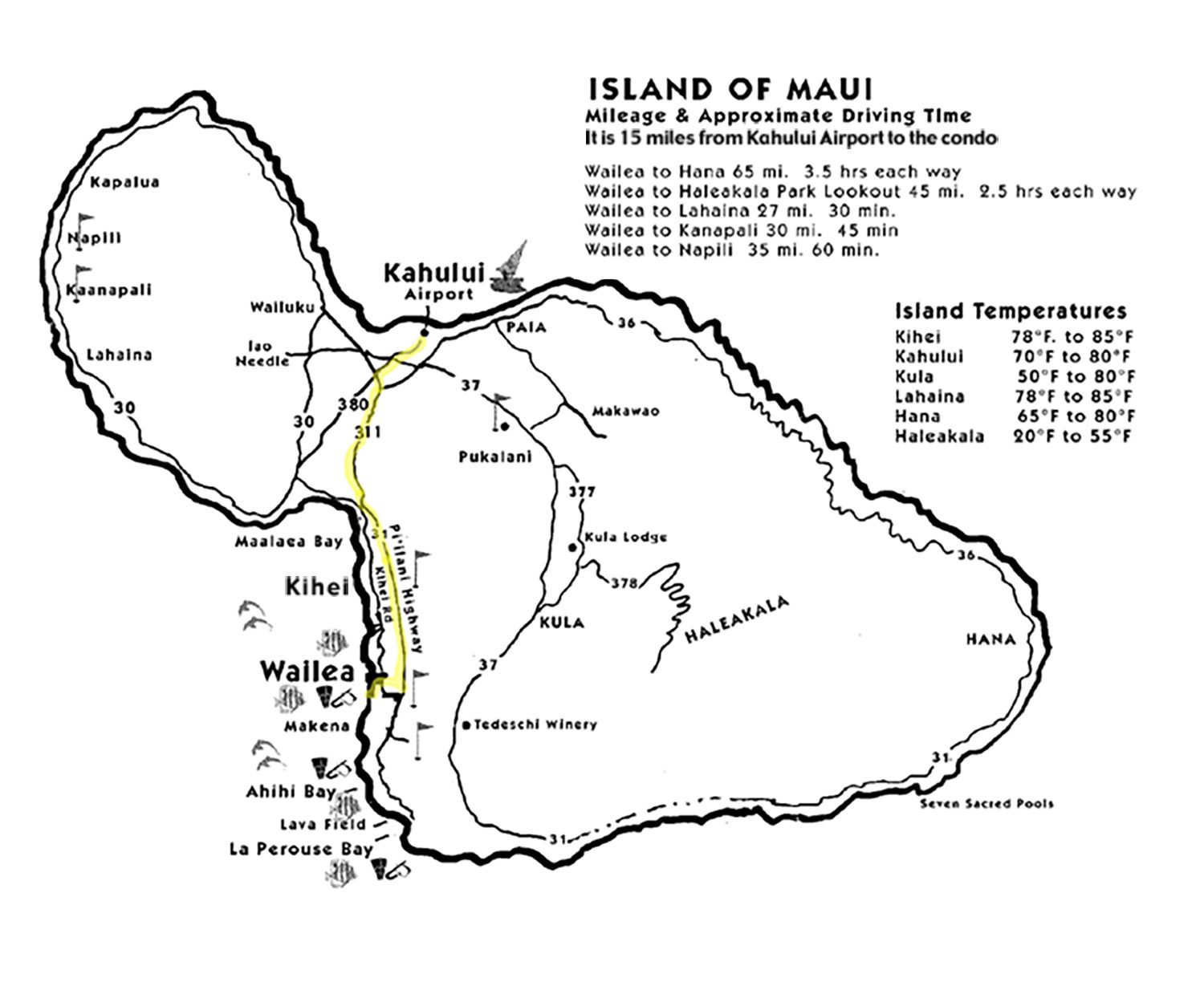 Wailea Walking Paths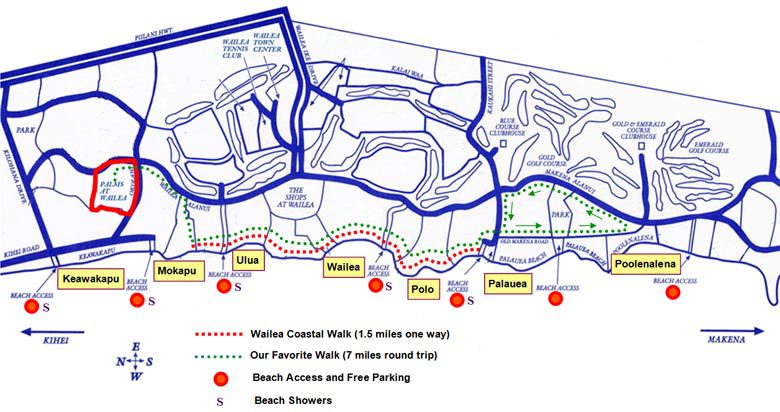 Wailea Makena Shore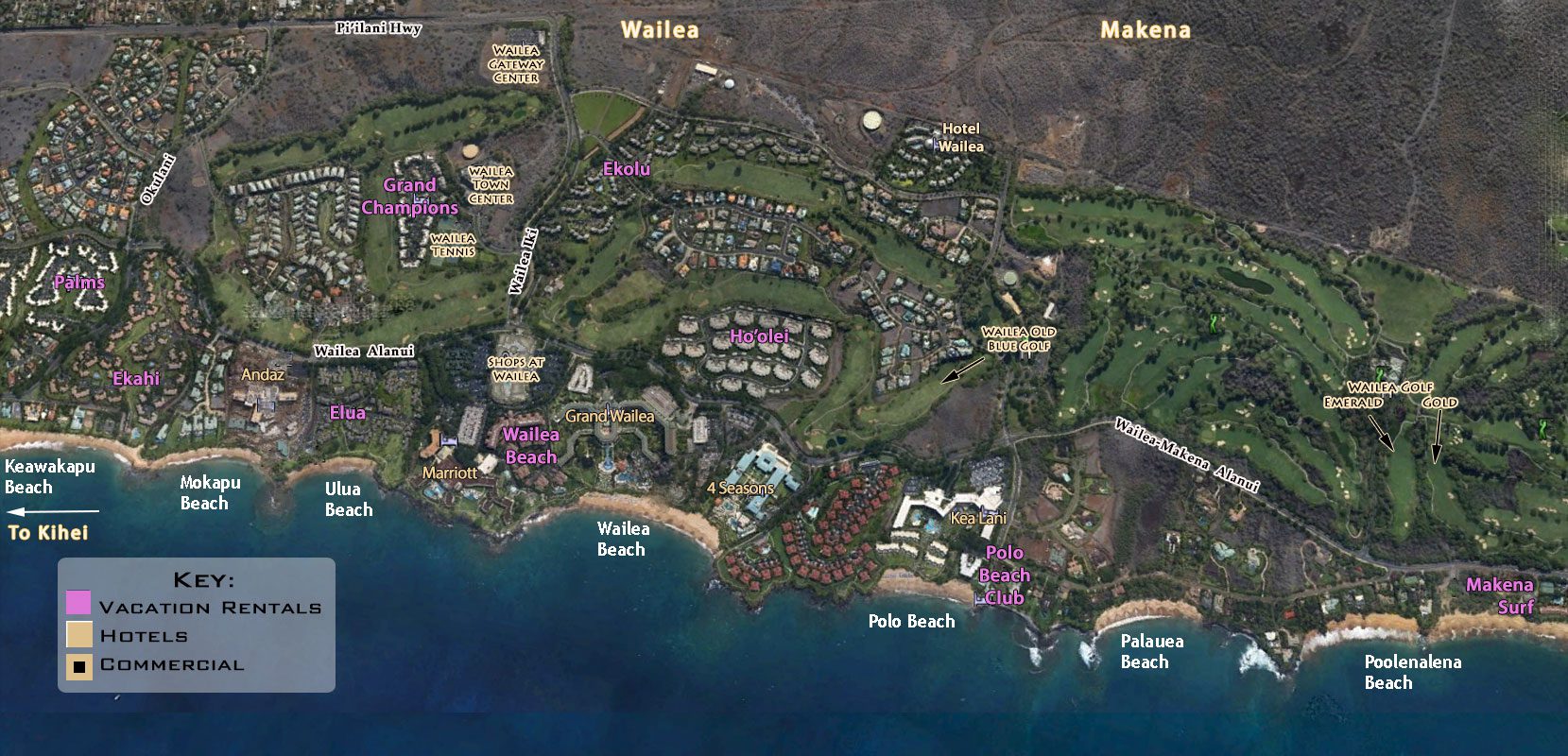 BBQ Locations