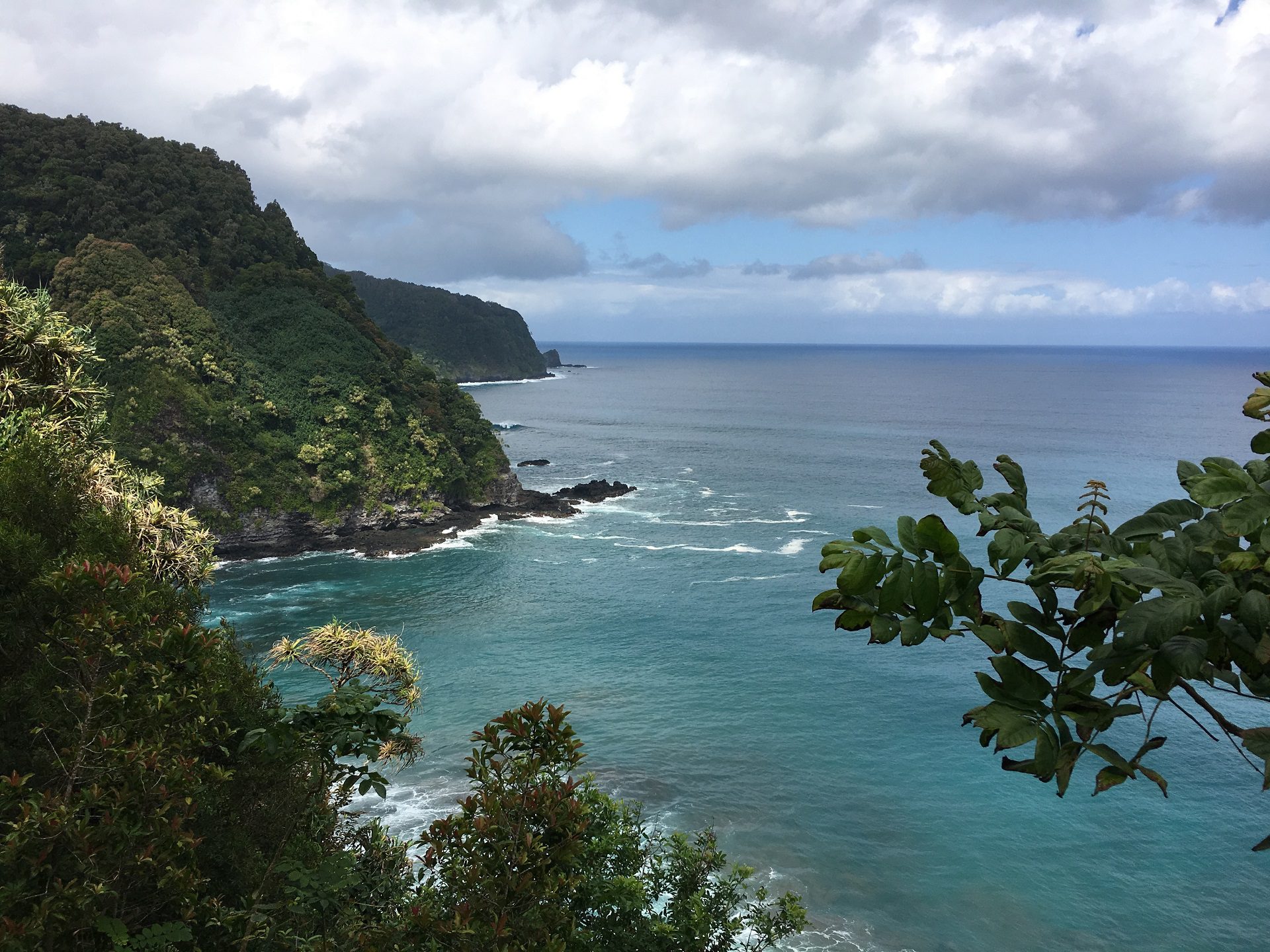 Maui Weather
Weather On Maui
One of the most frequent questions I am asked about Maui is about the weather. "What is the weather like in January?" or "Should I expect a lot of rain?" Truth be told, simple answer about Maui weather is: It depends where you are located on the Island.
Rainfall On Maui
There is a wet and a dry side to the Island. The south side of Maui, including the areas of Kihei, Wailea and Makena, is typically warm and dry, receiving less then 10 inches of rain per year. The west side, including Lahaina, Ka'anapali and Kapalua, receives more rain—nearly triple the amount.
If you really want wet, though, check out the West Maui Mountains and the east side of Haleakala. These true Tropical Rain Forests get over 300 inches of rain per year. Now you know why there are so many beautiful waterfalls on the road to Hana!
If you're seeking sunshine on your visit to Maui, Wailea Ekahi Village is perfectly positioned for sun seekers, with access to Keawakapu Beach. Learn more about our family friendly, oceanfront vacation village.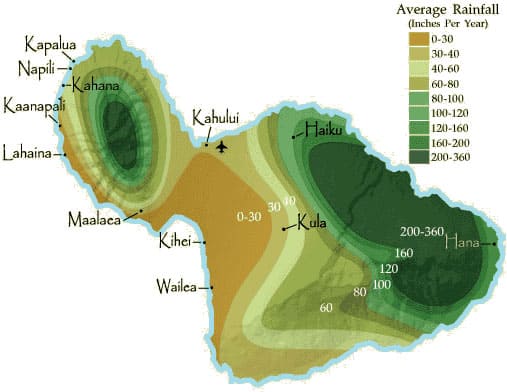 The Best Weather Forecasts
When searching for weather about Maui, do be careful as there are many climates on Maui, and the temperature will based on your location. Also, most of the national weather applications will quote the airport on Maui (Kahului or OGG) for the weather.
My favorite resource for Maui weather is Hawaii Weather Today. What I love about Glenn's forecasts is you can pick different parts of the island, so you can get the exact forecast for your excursion.
I always joke that if you took the temperature at 12 noon on January 1st and July 4th you would not have much of a variance. The average high temperature in Wailea in January is 82 and for July is 88. Compare what you see on Glenn's site with the following info.
Maui's climate varies depending on your location on the Island and your elevation. I've seen a snow-capped Haleakala, and of course, I've gotten a sunburn at the beach. Mostly, Maui's climate is considered Tropical.